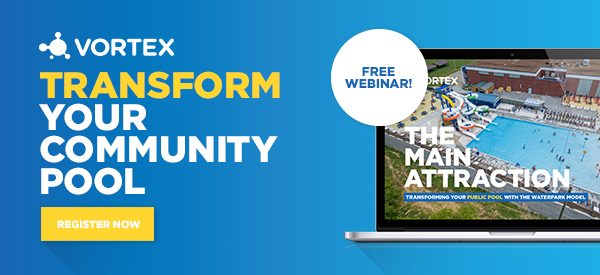 Vortex is Helping Transform Community Pools into Hot New Aquatic Destinations
Taking cues from the commercial waterpark industry, community pools are beginning to think more and more in terms of "guest experiences." With the NPPGov Vortex contract, members can save time and money revitalizing their outdated facilities. Learn how Vortex helps aging, often neglected facilities reinvent themselves and optimize play value. The upcoming Vortex-hosted webinar,* "The Main Attraction: Transform your Community Pool with the Waterpark Model," is the first step to developing your refurbishment action plan. Tune in Thursday, March 29, 2018 at 1:00PM CDT.

Once you have viewed the webinar, contact your local Vortex expert to start discussing options. Be assured that Vortex is committed to providing the tools, training, and resources you need to delight your community with exceptional aquatic play experiences. Collaborate with them today!
* This course qualifies for 1 Professional Development Hour (PDH) and covers subjects related to Health, Safety and Welfare (HSW).