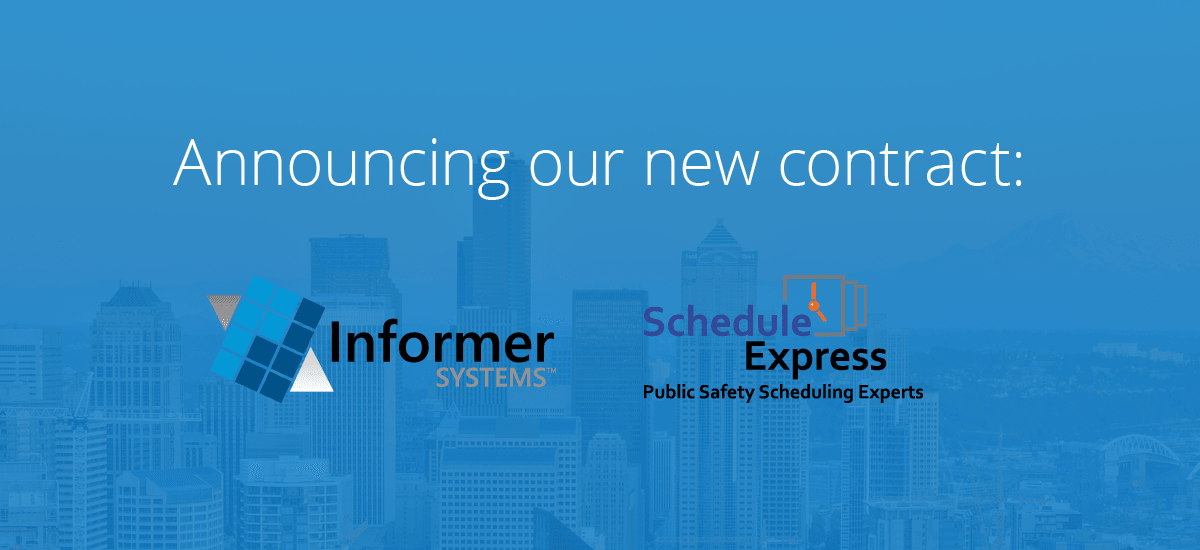 We are pleased to announce our new Software Solutions for Government Services contract with Informer Systems LLC, as the result of a recently completed RFP by our Lead Public Agency partner, Public Procurement Authority.
Informer Systems has enthusiastically dedicated itself to the Public Safety industry with its cutting edge cloud-based scheduling solution, ScheduleExpress. Developed in 2002, ScheduleExpress solves the most complex scheduling problems facing public safety agencies.
Some products on contract include:
ScheduleExpress
Powerful cloud-based scheduling solution
Automation of shift-based schedules
Manages schedule requests from intial request through the approval process
Helps to ensure compliance by automating and validating policies, procedures, etc
Lowers overall operational costs and efficiently manages overtime
No charges for upgrades, enhancements, maintenance, implementation, or training
Our contracts have been publicly solicited and awarded by a Lead Public Agency through an RFP process. Your department is able to "piggy-back" on contract, eliminating the need to complete your own RFP process.
Public Safety GPO and Law Enforcement GPO are programs of NPPGov.
For a complete list of pricing and contract documents, login to your account.